A thank you message from Saghar, age 17, robotics team member. We are coming to the end of the year. 2021 changed many things for me, my teammates, my family, my friends and people in my country. It was early 2021 when the situation changed for all of us. I was afraid, afraid of losing my chance of studying and achieving goals.
"how it was when Taliban first had the control over the country?" asked my mom and she answered " it was a really dark period of time for the people in the country and I hope it will not happen again because many people have made their lives again and girls in your generation are alive for their future goals, So destroying their goals and dreams is worse than taking their lives. I hope it will not happen to you and girls in your generation again."

Unfortunately, it happened again and the fear came true. Many villages were taken by Taliban and the news was warning of the danger in the cities. My parents and my teammates' families were extremely worried about our lives in Afghanistan because of our high status profile in women achievements in technology which is considered a negative accomplishment in Taliban's belief. I was feeling like a stranger in my own country which made it hard for me to breath and stay calm. We were having a very hard time and tried contacting people for help. Meanwhile, we received a reply from InspiredMinds which turned the light in our minds.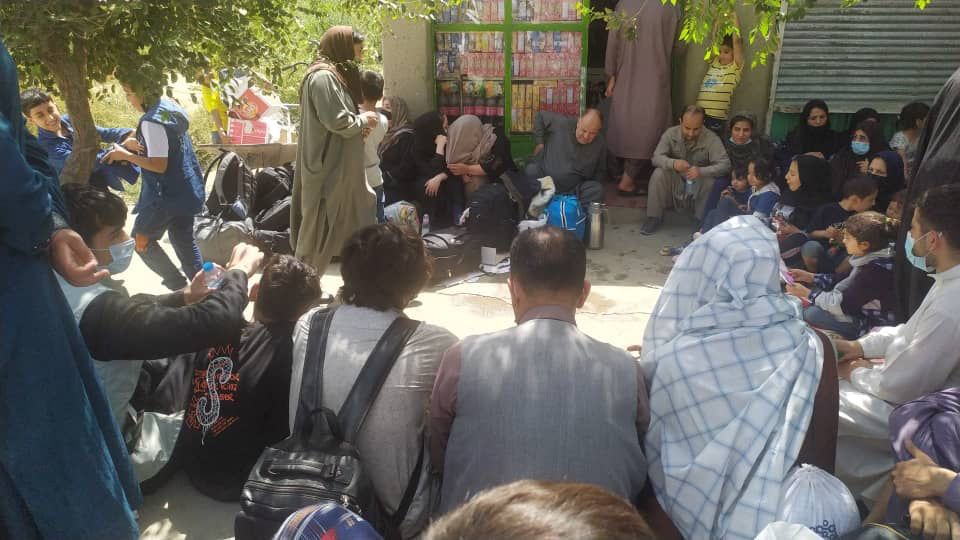 The InspiredMinds community proved to us that the world is not all about people who make it hard to live but also about kind hearted people who care, care about dreams, care about lives and care about humanity by helping us. I can not find enough words to thank you for all these support that you blessed us with.
But, I just want you to know that you saved the dreams of the girls who tried their lives to make a change in their country using technology and robotics which I believe is the real power of the world in this modern age. I will never forget 2021 although I had very hard times. I got to know people like you which changed my perspective about the people in the world.
I now believe that humanity still exists and our duty is to bless other people with help as we can in order to have a better world. 2021 made me stronger, I feel like I have passed many years experiencing all these challenges instead of one year. I remembered the times that we kept saying " we hope we can compensate your helps one day" to Ms. Sarah and she were replying " just follow your path and achieve your goals and that is all I want".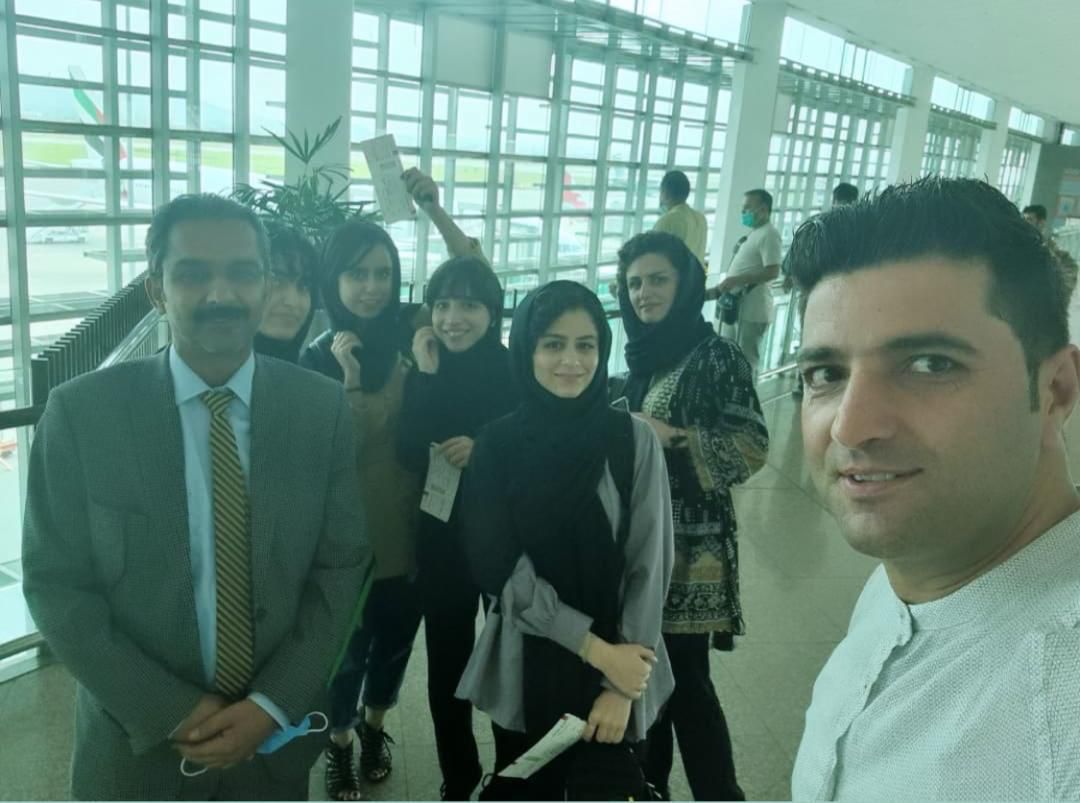 Now, I believe that considering all the supports that the InspiredMinds community did to us, it is impossible to compensate. On the other hand, experiencing all these hardships that made me stronger, I think the best way that works is to convey this kindness as we can to other people in the world.
Many girls and women are deprived from studying and working still in Afghanistan and I exactly understand how it feels for them because I had a short time of experiencing the same as well. So, it is the time for me and my team to be their voice, raise their voice and prove to the Taliban that Afghanistan today is not the country that it was 20 years ago and they can not stop us from what we want because now we have technology which is the power and connects people around the world.
I was thinking of creating a brand called Tech Talk which includes a website through which I want to build a community of girls in Afghanistan which includes what girls are experiencing these days in Afghanistan and let the international community hear those voices and not leave Afghanistan behind. The brand will include a YouTube channel through which I want to convey what I am learning abroad as courses that will be helpful for the girls in my country. 2021 is going to be over but the story is not over. I will try my best to compensate for your support by trying my best to help others and want you to know that your support changed my year, my life and the lives of thousands of other girls.

Thank you 🙏

Saghar
From the bottom of our hearts, thank you to our InspiredMinds and World Summit AI community members for your help. "2021 has been a year to test our mettle. Yet, I have never felt so grateful to you all for the work that we, the InspiredMinds community has achieved", says Sarah Porter, Founder & CEO of InspiredMinds.
It is not over yet, part of the family are now isolated in Mexico and we are desperately seeking legal assistance or embassy support to relocate them permanently. Please get in touch if you can assist. You can also help the Afghan Robotics team by giving on gofundme
The World Summit AI team
Here is your global calendar for 2022 where you can meet your fellow World Summit AI community members:

World Summit AI Americas | 04-05 May 2022 | Montreal, Canada
americas.worldsummit.ai

World Summit AI | 12-13 October 2022 | Amsterdam, Netherlands
worldsummit.ai