Have you seen AI in ACTION? Get the real crux of what AI can do for your business. Your free AI In Action webinar series is here to help you do just that!

Featuring real-life projects delivered by some of the top AI brains in enterprise, find out how AI is redefining business paradigms and solving problems.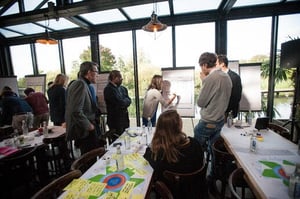 How Conversational AI can improve your customer service experience in everyday business and particularly challenging circumstances

7 May 2020
12:00 - 13:00 BST


Learn how to be nimble and agile to ensure high customer retention while keeping your strategic goals in mind: efficiency, lowering costs and driving new revenue opportunities.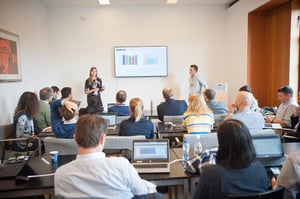 Manufacturing in Action - Improving Overall Equipment Effectiveness with Advanced Analytics & AI

14 May 2020
13:00 - 14:00 BST
Learn how to achieve 8-15% OEE (Overall Equipment Efficiency) improvements from one of the traditional Swiss manufacturers who crossed the AI chasm - starting with AI manufacturing plants to AI embedded in core activities of the company.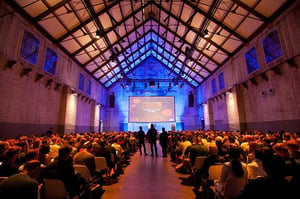 The 5 Steps to Maximise your Chatbot's Potential
20 May 2020
13:00 - 14:00 BST
Andy Peart, CMSO at Artificial Solutions, will examine conversational AI in action, discuss how it is revolutionizing business processes, and provide the 5 key steps that are essential for successful implementation.
The WSAI webinar series is bringing AI experts to you from a range of businesses to go beyond the buzz and hype, share their developments, real-life use cases, successes, challenges and the resultant impact on their businesses. It
allows you to stay connected and up-to-date with the latest developments happening within the world of AI.
GLOBAL AI EVENTS CALENDAR

Here is your Global AI Events Calendar where you can meet the Inspired Minds community of business leaders, heads of government, policy makers, startups, investors, academics and media.
NEW! WORLD SUMMIT AI WEBINARS
NEW! INTELLIGENT HEALTH AI WEBINARS
NEW! INTELLIGENT HEALTH INSPIRED!
25-27 May 2020
Online
london.intelligenthealth.ai/inspired
INTELLIGENT HEALTH
09-10 September 2020
Basel, Switzerland
WORLD SUMMIT AI
13-14 October 2020
Amsterdam, Netherlands
WORLD AI WEEK
12-16 October 2020
Amsterdam, Netherlands
INTELLIGENT HEALTH UK
2-3 February 2021
London, UK
WORLD SUMMIT AI AMERICAS
20-21 April 2021
Montreal, Canada