AI is here to stay and most senior executives say their organizations have plans for AI in the next three years. Some doubts and disconnects remain.
WSAI latest Insight on Thursday 20th August (14:00 – 15:00 BST, 15:00 – 16:00 CET, 09:00 – 10:00 ET) will answer the biggest challenges in taking an AI project from theory to delivery.

Find out from the AI brains at Cognigy, Vodafone Ziggo and Nordea:
How to break down barriers to AI adoption

How can you demonstrate ROI of AI
How can AI transform the customer journey
How do you select who to partner with to develop AI applications
BENJI COETZEE
Director Digital - Tribe Lead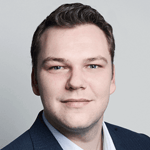 Technical Consulting Manager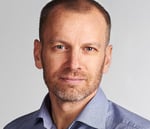 Group Head of AI Strategy & Acceleration
Nordea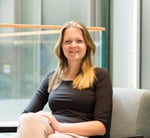 Notion Capital
Register for free to book your space and participate live in our Q&A session!
Team WSAI @ Inspired AI (Sarah, Vidya, Kate, Claire, Sherrie, Stella, Celine, Fiona, Rux, Saima and Eve)
YOUR GLOBAL AI EVENTS CALENDAR

Here is your Global AI Events Calendar where you can meet your fellow 54,000 InspiredMinds community members of business leaders, heads of government, policy makers, startups, investors, academics and media.
WORLD SUMMIT AI WEBINARS
INTELLIGENT HEALTH
9-10 September 2020
Online
INTELLIGENT HEALTH AI WEBINARS
INSPIRED AI SERIES
Sept – Nov 2020
Online
inspired-minds.co.uk/inspired-ai
WORLD SUMMIT AI @ INSPIRED AI
14 October 2020
Online
WORLD AI WEEK
12-16 October 2020
Amsterdam, Netherlands
INTELLIGENT HEALTH UK
3-4 March 2021
London, UK
WORLD SUMMIT AI AMERICAS
20-21 April 2021
Montreal, Canada