Press Release: Business events get the green light to reopen in Amsterdam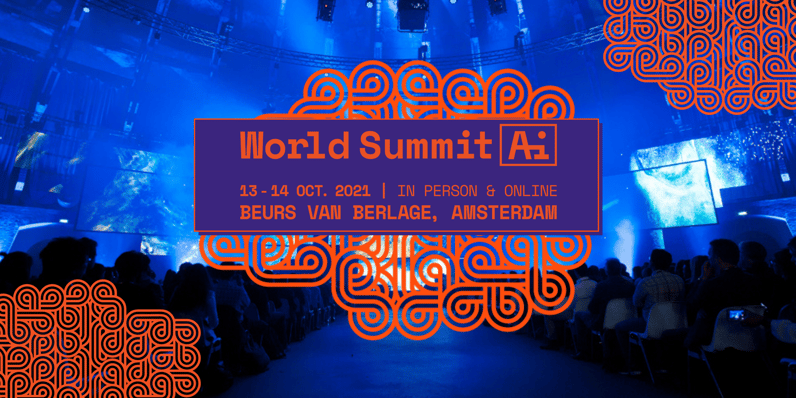 Secretary of State for Netherlands, Mona Keijzer, has announced that from June 29th, 2021, all ticketed events can open and operate regardless of size; people will not be required to wear masks and social distancing measures will be relaxed once inside venues, however, to safeguard people and these events, all attendees will need to provide either proof of vaccination or a negative coronavirus test result upon entry.
"This is the news we; our partners and clients have been waiting for" said Charlie Cracknell InspiredMinds Managing Director, "Bringing people back together in a COVID safe event environment at World Summit AI, Intelligent Health and TMinus30 in October in Amsterdam is a fantastic opportunity for us to reconnect the global AI community, in person, for the first time in many months".
Mona Keijzer said: "It is great news that events will soon be possible again thanks to the hard work of Fieldlab Evenementen", she continued," If you have been vaccinated, tested negative or have recovered from Covid-19, you can go to a festival or concert as you could before."
The initial go live phase will be rolled out with single-day events, with multi-day events set to follow from 29th July given there are no repercussions from the initial re-opening. The decision comes after encouraging results from Fieldlab Evenementen's Back to Live – the world's biggest pilot event programme – which showed that attending a live event puts you at no greater risk to Covid-19 than being at home, when strict hygiene and testing protocols are applied.
Working with our partners including the City of Amsterdam, Smart Health Amsterdam, and Start-up Amsterdam the InspiredMinds team have built a 3 day hybrid events programme that will provide an in person experience but will also allow those who are unable to travel with a series of live streamed sessions and meeting options.
Charlie concluded "This is a pivotal time for events, but also business in general. Meeting in person to listen, learn, laugh and engage with likeminded people is at the heart of what we do and it's how people grow and flourish. We can't wait to see and welcome our community to advance the world of AI".
Ends
Note to editors
About InspiredMinds Media Group
With over 200,000 community members in AI and emerging technology globally Inspired Minds is the worlds first AI omnichannel of digital meet-ups, online content and the largest AI technology summits globally.
Launched in 2016 by Sarah Porter InspiredMinds aims to make emerging technology more inclusive, diverse and available to all.
Organisers of the world leading World Summit AI and Intelligent Health the worlds large community of clinicians in AI and medicine, InspiredMinds includes a portfolio attracting in excess of 45,000 attendees from 167 countries every year. Guided by our values, we aim to deliver excellence in every area in which we operate, with a diverse and inclusive community being our number one priority.
InspiredMinds is the leading AI and Health technology community globally with a presence in Amsterdam, Montreal and New York, the InspiredMinds Foundation and Tminus30 are not for profit initiatives that work to ensure that the development of technology is diverse, inclusive and benefits all. The groups campaigned against Trump in 2017 to overturn the travel ban that restricted the all girl Afghan Robotics team from attending the Washington DC robotics championships, and formed ADA-AI a counsel of world leaders in AI including Prof Gary Marcus, Prof Joanna Bryson, Luciano Floridi, Virginia Dignum and many more world leaders in AI.
We are AI specialists and our omnichannel strategy connects thousands of specialists across the global AI ecosystem. From our Mothership community and content platform, to delivering the leading in person and digital portfolio of international event and festivals including World Summit AI (Europe, Americas, Asia), Intelligent Health (UK, Europe & Asia) and the recent launch of TMinus30 - Climate Change Summit – We are AI!
About the Board
Sarah Porter is CEO and Founder InspiredMinds. With over 20 years experience in tech and media startups and acquisitions she is a serial entrepreneur with extensive experience of launching large scale tech summits including technology for marketing, world retail congress and she led the acquisition and geoclone of Money 2020 to Europe in 2015.
Vidya Gunapala is COO InspiredMinds and has over 18 years experience in research, editorial and market analysis in the health care and pharmaceuticals.
Charlie Cracknell is Managing Director of Inspired Minds; he has 25 years of exhibition and media industry experience having worked across multiple international markets and product sectors and has led numerous international businesses and teams. Though a mix of successful event and digital product launches, organic growth, internationalisation and implementing numerous repositioning and rebuilding strategies he has grown profitable and sustainable products that focus on the "Customer" by adapting to market needs and delivering solutions to drive success and value.
For enquiries please contact hello@worldsummit.ai or call Sarah on +44 7765 213 725

Inspired Minds Media Ltd,
12 Melcombe Place,
London,
Marylebone