We spoke to Bill Wong, AI & Analytics Practice Lead,

Dell,

who will be joining us for a HEADLINER Use Case at World Summit AI Americas taking place on 4th and 5th May 2022 at the Palais des congrès de Montréal, Canada.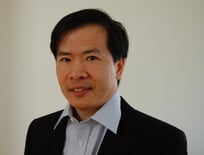 If you could solve any global problem in the world with AI, what would it be?
Discover and deliver cost-effective cures to any given disease or malady.
Presuming that was solved, what would your second choice be?
Address climate change by discovering cost-effective clean energy alternatives....then warp drive.
What do you see as the 3 most important things for businesses in relation to AI at the moment?
How to prevent reinforcement of bias, building an ethical component to the application, and respecting persona privacy.
What do you see as the 3 most important things for humanity in relation to AI at the moment?
How to prevent bias, produce ethical-based solutions, and enforce data privacy.
How do you think AI will make its biggest mark in business/on humanity/the world in the next 5 years? 10 years? 20 years?
How AI-based solutions will improve the quality of life for everybody, not just for people who can afford high-price AI-based solutions/devices.
What's the "coolest "/ most "wow-factor" thing you've seen so far in with the use of AI in the sector you work in?
Latest in AR/VR technology applied to healthcare and manufacturing.
What's your biggest fear in relation to the application of AI?
More advanced forms of misinformation used to manipulate people and/or reinforce extreme biases.
How do you think AI will cause human contact to change in the future?
Enable seamless virtual engagements in the metaverse.
Which 2 people do you admire most in the world of AI in terms of their work?
Geoffrey Hinton, Andrew Ng
Why did you choose to present at the WSAI Series this year?
It's a well known and respected conference.
What are your personal goals from the event?
Networking and learning what AI solutions have been implemented into production.
What are you most excited about taking part in the WSAI Series?
Just seeing people in-person vs. a zoom screen
Join Bill and the global AI community at World Summit AI Americas 2022.
The World Summit AI team
Here is your global calendar for 2022 where you can meet your fellow World Summit AI community members:

World Summit AI Americas | 04-05 May 2022 | Montreal, Canada
americas.worldsummit.ai

World Summit AI | 12-13 October 2022 | Amsterdam, Netherlands
worldsummit.ai