Claude Théoret is the founder and CEO of X Machina-AI. He will be participating in a Panel Discussion at World Summit AI Americas taking place on 4th and 5th May 2022 at the Palais des congrès de Montréal, Canada.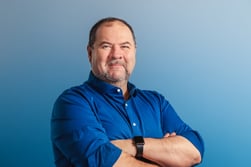 If you could solve any global problem in the world with AI, what would it be?
There are so many problems to choose from
if I had to choose only one, I would say automated agriculture and AI-assisted manufacturing.
Presuming that was solved, what would your second choice be?
I would secondly tackle supply chain and logistics optimisation and self-driving trucks.
What do you see as the 3 most important things for businesses in relation to AI at the moment?
Businesses need to invest in controlling their data value chains, to build their implementation teams for AI and to attract and retain their AI talent.
What do you see as the 3 most important things for humanity in relation to AI at the moment?
AI can help lead in a clean tech revolution to tackle global climate change. We also need to seriously consider some form of minimum guaranteed income to address massive layoffs as an increasing number of jobs get automated. Finally, humanity needs to adapt to embracing a creative lifestyle not driven by work.
How do you think AI will make its biggest mark in business/on humanity/the world in the next 5 years? 10 years? 20 years?
I think the biggest impact of AI will be on the automation of industrial, manufacturing and agricultural processes
they have the biggest potential to completely alter the nature of work in the next 10 to 20 years, a virtual certainty if self-driving trucks become a reality.
AI will also completely change warfare in the next decade
we are now facing a new arms race that has the potential to change the geopolitical landscape entirely by shifting the power balance between nations, especially depending on which side gets ahead.
What's the "coolest"/ most "wow-factor" thing you've seen so far in with the use of AI in the sector you work in?
An AI-based software that analyses and summarises unstructured social media data and then writes structured sentences for intelligence reporting.
What's your biggest fear in relation to the application of AI?
My biggest fear is that we will build AI-enabled weapons that will lead us to a new world war and a new subsequent world order.
How do you think AI will cause human contact to change in the future?
Human-led contact will become a rare luxury especially with the middle and working classes interacting increasingly less with other humans. The main point of contact for social services and businesses will no longer be a human customer support agent, but an AI-powered tool.
Which 2 people do you admire most in the world of AI in terms of their work?
Yoshua Bengio and Andrew Yang
Why did you choose to present at the WSAI Series this year?
AI entrepreneurs are facing extra challenges and, as a former AI startup founder myself, I want to give back to the community and solve some key problems in how AI companies get financed today.
What are your personal goals from the event?
I want to get X Machina's funding thesis out to as many AI investors and founders as possible.
What are you most excited about taking part in the WSAI Series?
I am very excited to attend an in-person conference built for and around a community I love for the first time in years!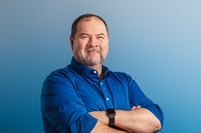 Join Claude and the global AI community at World Summit AI Americas 2022.
The World Summit AI team
Here is your global calendar for 2022 where you can meet your fellow World Summit AI community members:

World Summit AI Americas | 04-05 May 2022 | Montreal, Canada
americas.worldsummit.ai

World Summit AI | 12-13 October 2022 | Amsterdam, Netherlands
worldsummit.ai