Marijn Markus, Managing Consultant, Capgemini will be moderating a Panel Discussion at World Summit AI 2022, Amsterdam Noord taking place on 12th and 13th October 2022 at the Taets Art and Event Park, Amsterdam Noord.
If you could solve any global problem in the world with AI, what would it be?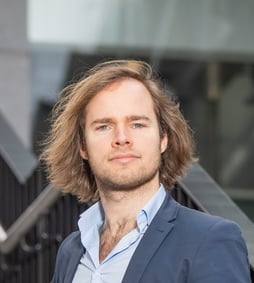 What do you think are the 3 most important things for business in relation to AI at the moment?
Data Quality
Infrastructure
Strategy.
What do you see as the 3 most important things for humanity in relation to AI at the moment?
Ethics,
Analytics,
Our fear and overcoming it.
How do you think AI will make its biggest mark in the next 5/10/20 years?
By ceasing to be seen as AI, and start to be seen as just another part of our lives.
What advice would you give executives as they determine how best to employ AI across their business?
Stop investing in AI as a separate topic in your business,
Start adopting AI across your business,
AI can make the biggest difference where you least expect it.
What's driving today's progress in AI?
Academic research & Silicon Valley.
What will take AI capabilities to the next level?
Human education and our ability to adopt it. Currently, this capability remains niche.
What two people do you admire most in the world of AI in terms of their work?
Alan Turing,
William Gibson.
Why did you choose to present at the WSAI series this year?
Too many voices clutter the field of AI. The least I can do is try to make a difference.
What are your personal goals from the Summit?
Show where AI can make the biggest impact, n
ot just where the big money is.
What are you most excited about taking part in the WSAI series?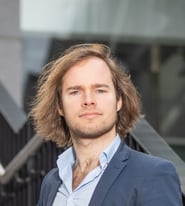 Join Marijn and the global AI community at World Summit AI 2022.
The World Summit AI team