Sharon O'Dea, Founder of Lithos Partners will be participating in a Plenary talk on The Great Resignation and Tech's Talent Drought: Reimagining How and Why We Work at World Summit AI 2022, Amsterdam Noord taking place on 12th and 13th October 2022 at the Taets Art and Event Park.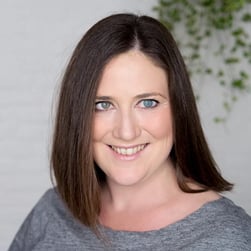 If you could solve any global problem in the world with AI, what would it be?
Help us to be smarter about how we use our resources, in particular energy and water. Our planet has finite resources, but the explosion in technology in the last half-century means we're burning through these. It's not sustainable so we need to turn our attention and talents inward and think how we can apply AI to our own industry to make better use of what we have.
What do you think are the 3 most important things for business in relation to AI at the moment?
Its ability to deliver insight, effectiveness and scale.
What do you see as the 3 most important things for humanity in relation to AI at the moment?
Positively, AI has huge potential in healthcare, and to help us better understand and respond to the challenge of climate change.

Balanced against us is the negative: the rise of mass surveillance.
How do you think AI will make its biggest mark in the next 5/10/20 years?
I very much hope that it will give us the tools to tackle some of humanity's most pressing challenges - climate change and ensuring people can live healthy lives. At work, AI can do the jobs computers are better at than us - allowing us to focus on the things we'd rather be doing. I'm also conscious that change isn't always positive for everyone, so we need to learn from previous waves of technological disruption and support people through change.
What advice would you give executives as they determine how best to employ AI across their business?
Start small and focus on driving business value. Identify early use cases, show value and make the case for AI by showing tangible, real-world benefits.
What's driving today's progress in AI?
My most overused phrase is "utility's the number one driver of progress". So in today's economic and political climate it's the need for cost savings and scale that are driving innovation in AI.
What will take AI capabilities to the next level?
Counter-intuitively, people. The real value from AI comes when we use it to empower people with insight to make decisions and drive change. But to do that we need people with the skills, capabilities and mindset to work in this way.
What two people do you admire most in the world of AI in terms of their work?
Kate Crawford and Timnit Gebru, for their work ensuring ethics and accountability are at the heart of AI.
Why did you choose to present at the WSAI series this year?
I felt it had a packed and varied agenda.
What are your personal goals from the Summit?
I'm focused particularly on the future of work stream, and hope to learn from and connect with people looking at the hybrid of human and non-human work.
What are you most excited about taking part in the WSAI series?
Despite being Extremely Online it's great to get out and connect with people in real life to share ideas and be inspired.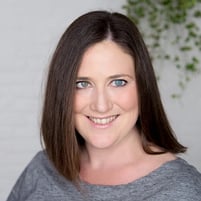 Join Sharon and the global AI community at
World Summit AI 2022.
The World Summit AI team