We spoke to Vilas S. Dhar, President, Patrick J. McGovern Foundation, who will be joining us for a Panel Discussion at World Summit AI Americas taking place on 4th and 5th May 2022 at the Palais des congrès de Montréal, Canada.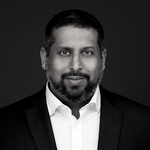 If you could solve any global problem in the world with AI, what would it be?
I'm optimistic and energized about the world we live in because I know that champions of equity start from good intention and positive action. But we face a major challenge - these same communities and individuals often lack access to the resources necessary to address big problems. AI is a powerful tool that can reduce friction and transaction costs by putting data in the hands of solvers. Good implementations of AI help to close the distance between problem and solution - ultimately delivering new insights and actions for a more sustainable, just, and equitable world.
What do you see as the 3 most important things for businesses in relation to AI at the moment?
There is critical opportunity that exists at the intersection of stakeholder engagement, responsible innovation, and collaborative efforts to address shared challenges. Businesses must consider equity and ethics - refocusing existing investments in technology (such as data driven systems) to leverage the same research and development dollars to build public-facing social welfare assets. Such assets have the potential to create stakeholder value and trust in the company, sustain new markets and add enterprise value, as well as advance social progress.
Rather than innovating for innovation's sake, we should shift the focus on these three principles:
1. Adopt a rubric or framework of ethics and responsible AI
2. C-level and board buy-in of equity and ethical commitments and values that are not siloed into one part of the company (such as in IT)
3. Develop a new model for feedback and accountability that considers the following:
- AI tools are so novel that we don't understand disparate effects on populations
- Companies can't continue relying on for-profit staff for this feedback
- Companies need new mechanisms to understand supply chains and retail - the change is creating new gaps - what populations are being excluded?
What do you see as the 3 most important things for humanity in relation to AI at the moment?
As AI becomes more and more ubiquitous, these three things are essential:
1. Recognize that decisions about AI are not purely technology questions: the decisions influence the fundamental ways we interact as humans and must incorporate dignity and agency as key inputs.
2. Embrace AI's potential to advance opportunity and well-being and to transform our responses to our most pressing global challenges. Technology for its own sake can be exciting, but it rarely delivers long term sustainable returns. Finding ways to include AI in conversations about social welfare and equitable distribution will lead to better long term gains.
3. Center the development and deployment of AI on people and outcomes, not on privilege and profits. Focusing on supporting the creation of new markets by enabling new forms of economic participation, ensuring that menial tasks are automated in ways that create reskilling opportunities for workers, and building tools to address malnutrition, climate change, and equitable economic systems can lead to a human victory in the digital age.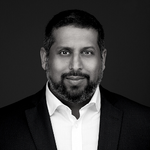 Join Vilas and the global AI community at World Summit AI Americas 2022.
The World Summit AI team
Here is your global calendar for 2022 where you can meet your fellow World Summit AI community members:

World Summit AI Americas | 04-05 May 2022 | Montreal, Canada
americas.worldsummit.ai

World Summit AI | 12-13 October 2022 | Amsterdam, Netherlands
worldsummit.ai