Are you a budding entrepreneur in the tech space? Or, a tech startup in growth phase – seed stage or received less than 2m in funding?
Then join us at the Inspired AI series Episode VIII: Start Ups, Scale Ups, Unicorns on Thursday 19th November (15:00 – 16:30 CET) and pitch at Inspired AI cybershark and win a one year marketing support package worth 10,000.00 EUROS to blitzscale your startup in 2021!
Five early stage AI startups will be short-listed for our showcase and get 5 minutes to pitch their business idea to five investors.
Requirements
Be a start-up. To qualify as an early stage startup, you must have been incorporated less than 2 years and have received less than €2 million in funding. All applications are screened and if this criteria doesn't apply, your application will be rejected.



Be available to join our Cyber Shark and present virtually on the afternoon of Thursday 19th November (15:00 - 16:30 CET) in front of the judges and audience.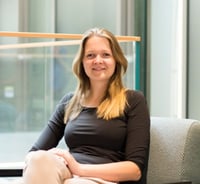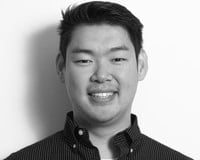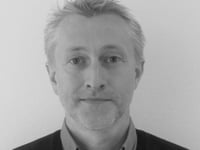 Lars Vestergaard
Finalists & Submission deadline
If you are one of the selected finalists, we will provide 2 free tickets for your core team as well as one for you to join the event.
We will make our final selection on Friday 23rd October and will get back to you after this date on whether you are one of five who have been selected for the stage.
Win a 10,000.00 (EUROS) marketing support package to participate in any InspiredMinds summit in 2021 including:
A startup pop up space at the summit of your choice (virtual or physical)

Logo and brand exposure on all communications to our 54,000 community
A blog piece / interview with your startup shared on our newsletter and social media channels
A summit support package
A speaking slot at the summit of your choice (panel and startup stage)
Team WSAI 💛
YOUR GLOBAL AI EVENTS CALENDAR

Here is your Global AI Events Calendar where you can meet your fellow 54,000 InspiredMinds community members of business leaders, heads of government, policy makers, startups, investors, academics and media.
INSPIRED AI SERIES
Sept – Nov 2020
Online
inspired-minds.co.uk/inspired-ai
WORLD SUMMIT AI @ INSPIRED AI
14 October 2020
Online
WORLD SUMMIT AI WEBINARS
INTELLIGENT HEALTH AI WEBINARS
WORLD SUMMIT AI AMERICAS
20-21 April 2021
Montreal, Canada
INTELLIGENT HEALTH UK
11-12 May 2021
London, UK
INTELLIGENT HEALTH
8-9 September 2021
Basel, Switzerland