According to Gartner* by 2021, 15% of all customer service interactions globally will be handled completely by AI, an increase of 400% from 2017. As the demand for conversational AI intensifies, the discussion is no longer "why should I implement?", but "how do I start?".
Join your fellow WSAI community members on Wednesday 17th June 16:00 – 17:00 BST, 17:00 CET, 11:00 ET, 8:00 PT, to learn how conversational AI can transform your business from the AI brains at Artificial Solutions & Circle K.
What you will learn

How to get started with conversational AI

How conversational AI can increase your competitive edge

The latest ways of differentiation using voice interfaces
Use Case 1 – Artificial Solutions
5 Steps to Maximise your Chatbot's Potential

Chatbots have a huge potential to transform how companies engage with their customers But scaling a chatbot up to production readiness can often be challenging and it's important to consider any conversational AI implementation as part of a wider strategy that drives the business forward, instead of a point solution that fixes an individual pain point.

Based on first-hand experience and real-life examples, Andy will examine conversational AI in action, discuss how it is revolutionizing business processes, and provide the 5 key steps that are essential for successful implementation.
Use Case 2 – Circle K

How Conversational AI transforms customer experiences in convenience retailing industry: learnings from Circle K

One of the world's leading convenience and fuel retail businesses is always seeking for new ways to make their customers' lives a little easier every day. In this session you will learn how in just few months Circle K developed an intelligent, conversational digital assistant that is capable of answering a diverse number of questions in multiple languages, while reducing call volumes into its B2B and B2C support team and enabling them to focus on more complex tasks.
Register now to book your space and participate live in our Q&A session!
Presenters
Andy Peart
CSMO
Artificial Solution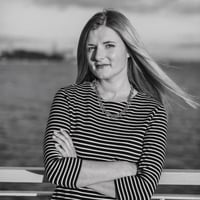 Maija Termane
Senior Quality Responsible, IT Project Manager
Circle K
Moderator
John Spindler
CEO
Capital Enterprise
Coming soon! On Thursday 2nd July, we will welcome Thibault de Assi, GM-Global Head of Digitalization and Automation in Digital Industries - Factory Automation at Siemens and Romaric Redon, DataLab Manager at Airbus S.A.S to discuss how to reshape your business strategy with AI.
Check out our past and upcoming WSAI Insights and register for free for as many as you wish.
Would you like to nominate a speaker or be one of our partners? Then please contact stella@worldsummit.ai
With❤️
Team WSAI (Sarah, Vidya, Kate, Claire, Sherrie, Stella, Celine, Fiona, Rux, Saima and Eve)
YOUR GLOBAL AI EVENTS CALENDAR

Here is your Global AI Events Calendar where you can meet the Inspired Minds community of business leaders, heads of government, policy makers, startups, investors, academics and media.
WORLD SUMMIT AI WEBINARS
INTELLIGENT HEALTH AI WEBINARS
INTELLIGENT HEALTH
2-3 September 2020
Online
WORLD SUMMIT AI
13-14 October 2020
Amsterdam, Netherlands
WORLD AI WEEK
12-16 October 2020
Amsterdam, Netherlands
INTELLIGENT HEALTH UK
2-3 February 2021
London, UK
WORLD SUMMIT AI AMERICAS
20-21 April 2021
Montreal, Canada