Ahead of World Summit AI (11th-12th October 2023, Taets Art & Event Park, Amsterdam), we had the opportunity to sit down with Parag Parekh, Chief Digital Officer, and Ulrika Biesèrt, Chief Human Resources Officer at IKEA, to gain valuable insights into their perspectives on the future of AI.
Parag, you're presenting at World Summit AI this year - can you provide a little insight into what you'll be presenting on?
Today at IKEA we are looking at furthering the integration of the offline and online journey, for deeper and more authentic customer experiences in-store, as well as a seamless online journey, which we have been working on for quite some time.
Our motto is: Human centric and tech enabled. We are currently integrating technology into everything we do as key to providing the best possible solutions and products for our customers. This is why we are and have invested in Augmented Reality (with our IKEA Kreativ design experience), using robotic automation solutions in warehouses, and more. Plus, we'll share more on the journey to reskill and upskill co-workers amidst a rapidly changing labor market. We'll explore all of this and more at the Summit, so please tune in to hear what we are up to in the wonderful world of digital technology!
Ulrika, as the Chief Human Resources Officer (CHRO), you have a deep understanding of the workforce dynamics. How does IKEA prioritize employee development and ensure they are equipped to adapt to the changing demands of AI and emerging technologies?
At IKEA Retail (Ingka Group), we are taking responsibility towards our co-workers with our commitment to enabling lifelong learning and development for everyone. We are looking at upskilling and reskilling our co-workers at scale and with speed, strengthening long-term employability inside and outside of Ingka Group, and accelerating the creation of new jobs.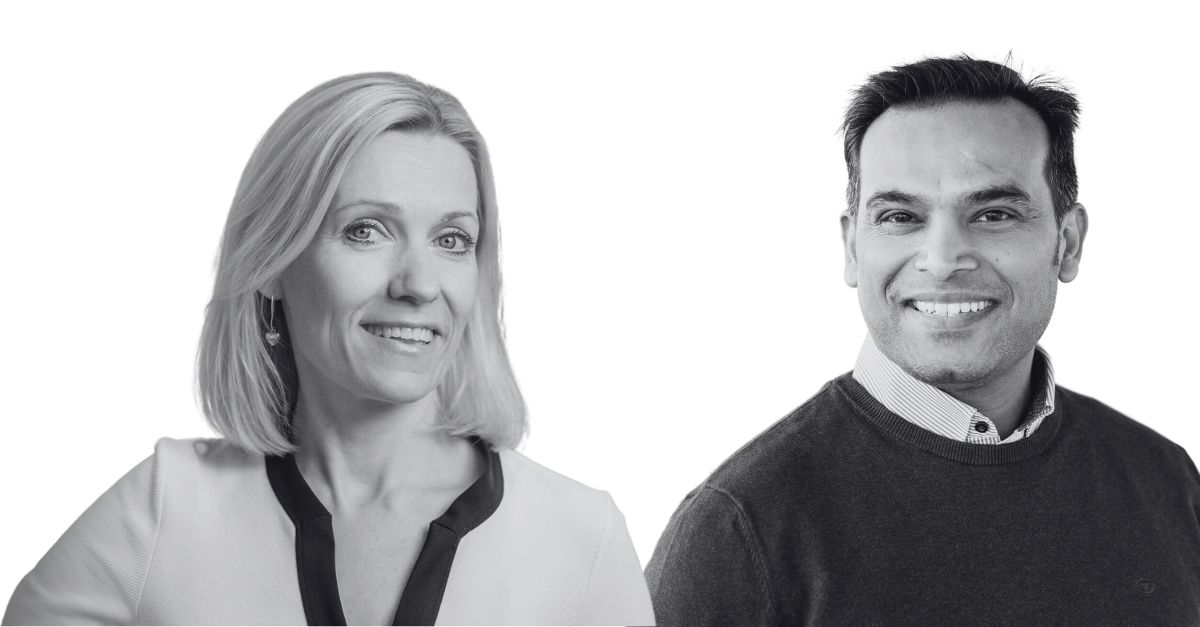 Parag, as the Chief Digital Officer, you play a key role in driving IKEA's digital transformation. How has the integration of AI and advanced technologies influenced the skill sets required from IKEA employees, and how does reskilling factor into this digital journey?
IKEA enables human centric design and the responsible use of AI as part of our DNA. Integration takes time, and our teams are constantly testing and trying new solutions with customers, understanding what it will mean for people, their privacy and their overall wellbeing. This also means our coworkers need to constantly be reskilled during that process. The push for AI literacy in the organisation is probably one of the biggest upskilling investments we are doing today. We look forward to telling you a little more about how we are doing some of our reskilling at the Summit!
Ulrika, as AI continues to impact various aspects of business operations, how does IKEA balance the integration of AI technologies while ensuring that human skills and creativity remain at the forefront of the organization?

As a value-driven, people-first company, we will always put human beings at the heart of what we do, including human centric design and the responsible use of AI. I would even say it's part of our DNA. By putting people first, you also build a strong and solid foundation for digital trust and the responsible development of tech, including AI.
We're approaching automation by understanding that the most powerful technology that we have today and going forward are human skills – understanding each other, listening, psychological safety, resilience, connection. What does it mean to be human will be one of the biggest questions we face going forward as we enter into this new and exciting age of development.
Parag, looking ahead, what are the future plans and goals for IKEA's reskilling initiatives in the context of AI, and how do you envision these efforts contributing to the company's overall growth and success?
AI, and especially generative AI, is still very new, and in many cases we have just scratched the surface of its potential. We have set up an AI task force, agile teams who explore, investigate and are trying to find responsible, robust but disruptive ways of developing our business. We have over 40 business cases where we are exploring AI to drive internal efficiency and exceeding customer's expectations. And who knows, maybe we'll release our own product in the future…stay tuned!

Ulrika, finally, can you share why you think it is important for the industry and IKEA to convene at summits such as WSAI?
We all benefit from learning from each other and sharing experiences. We know there are great opportunities as well as risks that come with the adoption of AI, so it's important to come together so we can use the collective knowledge to ensure that new technologies benefit society and business.
Global AI events calendar
World Summit AI
World Summit AI Americas
24-25 April 2024
Montréal, Canada
Share your content with the World Summit AI community
Got some interesting content you want to share with our community of over 220,000 AI Brains? You can send us anything from a published piece you have written online, white paper, article or interview. Submit it here