Werner Vogels, VP & CTO at Amazon will take to the stage for the opening headline session on day two at World Summit AI 2019 (Thursday 10th October) and ahead of their appearance we asked Werner a few questions about Amazon's approach to machine learning, AI use for enterprise and which industry is being revolutionised by AI adoption. Read on for the full Q&A.
WSAI: What does Machine Learning mean for Amazon?
WV: We approach Machine Learning (ML) through the same lens as any other technology: our customers. We have a large number of customers using AWS for machine learning, and we're making huge investments in the space. We have been for more than 20 years. It's important to remember that many of the capabilities customers experience with Amazon are driven by machine learning. Our recommendations engine is driven by ML. The pick paths that optimize robotic picking routes in our fulfillment centers are driven by ML. Our supply chain, forecasting, and capacity planning are informed by ML algorithms. The computer vision technology in Amazon Go are driven by deep learning. Alexa is fuelled by Natural Language Understanding and Automated Speech Recognition deep learning.
Today, we have thousands of engineers at Amazon committed to ML and deep learning, and it's a big part of our heritage over the last 20 years.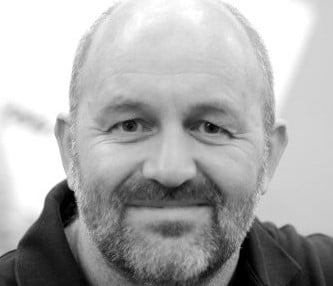 Werner Vogels, VP & CTO, Amazon
WSAI: Do you think AI/Machine Learning is a 'nice to have' or a must have' for companies?
WV: Most applications over time will have some form of machine learning AI infused in them. And today, if you look at AI usage, it's still relatively early days. But virtually every enterprise and startup is interested in it. The way we think about it at a high level is there are three levels of the stack. That lowest level is for the expert machine learning practitioners. They're the ones who know how to build deep learning models, tune them, and do inference. It's a lot of hard work, and the vast majority of machine learning being done in the cloud today is being done on AWS, on our P2 instances we have that are optimized for that.
But if you really want machine learning to explode in terms of usage at enterprises, we have to make it more accessible to everyday developers. Very few companies have those expert machine learning practitioners. If you can't make everyday developers successful with machine learning, it won't expand the way we all believe it will. Today, everybody's got offerings at the middle layer of the stack, for everyday developers, but they're all a little bit too hard to allow it to expand the way it will. That's another area of focus for us.
WSAI: Is there one specific domain where you see exciting projects using machine learning?
WV: I am very interested in the use of machine learning in the Healthcare industry. It is maybe because I studied radiology and worked in a cancer institute but I think it is fascinating to see how technology can enable healthcare organizations do what they do best: providing the best healthcare for patients. I strongly think that healthcare is going to be an industry that is elevated and made better by machine learning and artificial intelligence, and I believe that more and more customers will use AI to better serve their patients and increase their comfort.
One good example I can mention is SkinVision, which is using machine learning to provide accessible dermatology services and accurate, early detection of skin cancer for the masses. The company's app allows people to scan their bodies at home and have the pictures assessed in 30 seconds for few Euros. SkinVision is all-in on AWS and trained its algorithms on more than 3.5 million photos, bringing cancer detection accuracy to more than 90 percent. By running on AWS instead of on-premises, SkinVision can quickly scale its machine learning operations based on demand and has been able to detect more than 27.000 cases of skin cancer across the world and it has been taking away concerns for more than 1 million users.
---
Hear from Werner Vogels at World Summit AI, Amsterdam
In Conversation: Werner Vogels, VP & CTO, Amazon
Thursday 10th October
09:20 - 09:45
Book tickets: https://worldsummit.ai/tickets/
---
Join us and the entire AI ecosystem at WSAI this October. View the full programme, speaker line up and book tickets by visiting worldummit.ai

World Summit AI 2019
October 9th-10th
Amsterdam, Netherlands
worldsummit.ai