Ahead of World Summit AI (11th-12th October 2023, Taets Art & Event Park, Amsterdam), we asked Véronique Van Vlasselaer, Analytics and AI Lead for South, West and East Europe, SAS, her thoughts on the future of AI.
As an expert in the field, what critical challenges do you believe the AI community needs to address to ensure responsible & and ethical AI deployment?

I see bias in AI as critical challenge. Trust and ethical principles are essential for all types of AI, including GAI innovation. This is especially important for industries that use a lot of sensitive data, such as the financial services and healthcare industry.
AI poses significant risks if it is created, deployed and managed without intentionality and discipline. For example, AI systems trained on biased data may learn historical patterns of discrimination against women, people of color or vulnerable populations. If biases in AI systems are not identified and mitigated before deploying and using them, those deployed systems may inherit social biases and cause unintended consequences at scale.
At SAS, we like to have the broader conversation about AI and Generative AI so that data scientists realize the holistic context in which you have to put this. I think ultimately the conversation has to be about trust, transparency and governance of data and models that build trust.
How has AI impacted your specific field of expertise, and what transformative changes do you foresee in the near future?
AI is part of my daily work as a data & decision-scientist at SAS. The world is in the midst of a data revolution, and the integration of AI into industries is at the forefront of this transformation. That amplifies the need to develop and manage AI in a trustworthy way. In critical applications like health care, AI does not have the luxury do be right sometimes. It has to be accurate all the time and if not, we need to be warned. Only then we can start to trust AI.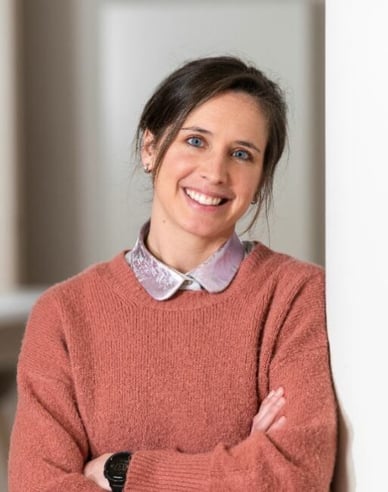 How do you envision AI shaping various industries, and what advice would you give to businesses seeking to integrate AI into their operations?
AI and machine learning can help you do more, know more, achieve more. AI can unlock new possibilities in industries such as banking, government, retail, manufacturing, health care and life sciences.
AI adoption is booming. AI is revolutionizing human life and unlocking a whole new world of innovation – from helping doctors diagnose medical conditions earlier, allowing researchers to innovate new medications to treat those conditions, and enabling more effective conservation of threatened species and habitats. As AI becomes more prevalent, it will affect nearly every aspect of society, from our professional to personal lives.
Trusting organizations to use AI responsibly is essential for continued business success.
In your opinion, what opportunities and challenges does AI present for job markets and workforce development worldwide?
AI will become a mainstream tool for business. As the speed of computers increases and the amount of data explodes, this technology has become critical, as are AI profiles. There is, and continue to be a growing demand for AI experts across the whole AI lifecycle: AI translators, data engineers and scientists, machine learning engineers, decision scientists… AI will be embedded in practically every industry and business department.
Over the next decade, advances in computer vision will make robots more sophisticated and transform the workplace. Also Generative AI will revolutionize the way we work.
Can you share an example of an AI application or project that has personally impressed you, and explain why it stands out?
The added value of AI is apparent in a sector such as healthcare. The use of AI can make a difference in the efficient design of care processes, reducing workloads and improving the quality of care. An absolute necessity if we want to continue providing the same quality of care in the future. An example of this is how Amsterdam UMC uses AI for cancer treatment, to better identify cancer patients who are candidates for lifesaving surgery.
What measures do you believe should be taken to bridge the AI research gap between developed and developing nations to ensure equitable technological progress?
Access to technology for everyone and a global agreement for initiatives on inclusivity and diversity in AI (education, AI development, governance…). The reason why many AI applications reflect cultural or racial biases is simply because developing nations are underrepresented in the training base as they don't have access to technology. A global agreement on inclusivity and diversity in AI is needed to get the ball rolling.
What advice would you give to aspiring AI researchers and enthusiasts who want to make a positive impact in the field?
Use AI in a responsible way. Start your AI project not by asking yourself how to do it, but if we should do it and what the societal consequences are. We should have a conversation about the responsible use of AI. ChatGPT makes AI visible and accessible to a broader audience. This brings more awareness of both the risks and opportunities. For example, humans will still need to learn how to filter information, to differentiate right from wrong.
If you could solve any global problem in the world with AI, what would it be and why?
The social impact of AI, like predicting the next pandemic or sustainability initiatives to reduce emissions. A great use case is the 2023 SAS Hackathon team, JaWaRA, that created a centralized and integrated flood control system for Jakarta, based on an analysis of real-time data from IoT sensors. Since Jakarta, Indonesia's capital, is sinking due to climate change and epic floods. Watch the story: https://video.sas.com/sharing?videoId=6335554874112
What inspired you to participate in this AI summit as a speaker, and what message do you hope to convey to the audience?
The World AI Summit is a topnotch event where AI experts and interested parties around the world come together. This is THE place to share my in-depth knowledge of AI and also how to deploy generative AI in a trustworthy way and the role of humans.
Global AI events calendar
World Summit AI
World Summit AI Americas
24-25 April 2024
Montréal, Canada
Share your content with the World Summit AI community
Got some interesting content you want to share with our community of over 220,000 AI Brains? You can send us anything from a published piece you have written online, white paper, article or interview. Submit it here