We are delighted to announce that Jack McCauley, Co-Founder and Former Chief Engineer, Oculus VR; Innovator in Residence, Jacobs Institute of Design Innovation, University of California at Berkeley, will be giving a Deep Dive Tech Talk at World Summit AI Americas (May 4-5, Montréal & Online).
In a session entitled 'Let's talk fuzzy logic: Determining the future of AI in electric vehicles', Jack will be focusing particularly on autonomous vehicle control systems, wherein classic control theory is applied. He will explain why Fuzzy Logic, a branch of AI, is a natural fit for this and enables easy implementation.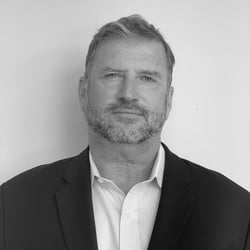 Jack McCauley an Innovator in Residence at Jacobs Institute for Design Innovation at UC Berkeley, Professor at UC Berkeley, Co-Founder of Oculus, an American engineer, hardware designer, inventor, video game developer and philanthropist. He is best known for designing the guitars and drums for the Guitar Hero video game series, and as a co-founder and former chief engineer at Oculus VR.
At Oculus, Jack designed and built the Oculus DK1 and DK2 virtual reality headsets. Oculus was acquired by Facebook for $2 Billion. McCauley holds numerous U.S. patents for inventions in software, audio effects, virtual reality, motion control, computer peripherals, and video game hardware and controllers. Jack was awarded a full scholarship to attend University of California, Berkeley where he earned as BSc., EECS in Electrical Engineering and Computer Science in 1986.
Jack has authored numerous research papers in the field of artificial intelligence (AI) and mathematical modeling of AI-based systems and is currently pursuing new projects at his private R&D facility and hardware incubator in Livermore, California.
Join Jack live and in-person at World Summit AI Americas to hear more, and grab the opportunity to question him about this fascinating area of AI.
The World Summit AI team
Here is your global calendar for 2022 where you can meet your fellow World Summit AI community members:

World Summit AI Americas | 04-05 May 2022 | Montreal, Canada
americas.worldsummit.ai

World Summit AI | 12-13 October 2022 | Amsterdam, Netherlands
worldsummit.ai