Dear WSAI community,
We're pleased to introduce the latest addition to the World Summit AI and InspiredMinds team. Meet Laura Harries, your new Head of Global Community Engagement.
"InspiredMinds is built by the ecosystem for the ecosystem and our community is at the core of that. As we further our efforts to include all in AI we are building an international network of ambassadors to ensure nobody is excluded " says Sarah Porter, Founder of InspiredMinds.
Welcome to the team Laura! Tell us a bit about you and what your role is within the community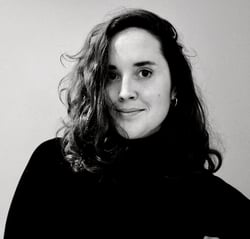 I've just joined InspiredMinds in the role of Head of Global Community Engagement. In this role I will be working with various organizations across the globe to create and grow a strong community of World Summit AI partners and ambassadors.
I believe in the power of technology to create more cohesive and equitable communities, and the application of emerging technology to accelerate progress towards social, health and climate justice. I am an advocate for diverse representation and inclusion in the tech industry, as these problems cannot be solved without the participation of all those they affect.
I have worked with nonprofit organizations in the US, Canada, and Latin America through digital transformations, in aligning their business and technology strategies around their mission to increase impact. I am currently working in the field of integrative healthcare. I have expertise in strategic growth and business development, and I am passionate about building collaborative partnerships. I am also a member of the Women in AI Netherlands Core team.
Get in touch! If you would like to partner or become an ambassador and join the world's largest AI community World Summit AI, contact me at laura@inspired-minds.co.uk
With❤️
Team WSAI (Sarah, Vidya, Kate, Claire, Stella, Sherrie, Celine, Fiona, Rux, Saima, Laura and Eve)
YOUR GLOBAL AI EVENTS CALENDAR

Here is your Global AI Events Calendar where you can meet your fellow 54,000 InspiredMinds community members of business leaders, heads of government, policy makers, startups, investors, academics and media.
WORLD SUMMIT AI WEBINARS
INTELLIGENT HEALTH AI WEBINARS
INTELLIGENT HEALTH
2-3 September 2020
Online
WORLD SUMMIT AI
13-14 October 2020
Amsterdam, Netherlands
WORLD AI WEEK
12-16 October 2020
Amsterdam, Netherlands
INTELLIGENT HEALTH UK
2-3 February 2021
London, UK
WORLD SUMMIT AI AMERICAS
20-21 April 2021
Montreal, Canada