Naeem Komeilipoor, Founder and CTO of AAVAA, is a leading figure in the world of AI who believes in utilizing AI to improve the lives of people with disabilities and hearing difficulties. In this Q&A, Naeem shares his thoughts on the most important things for businesses and humanity in relation to AI, as well as how he believes AI will make its biggest impact in the next 5/10/20 years. He also provides valuable advice for executives on how to best employ AI across their business and shares his personal goals for the upcoming World Summit AI Americas Series.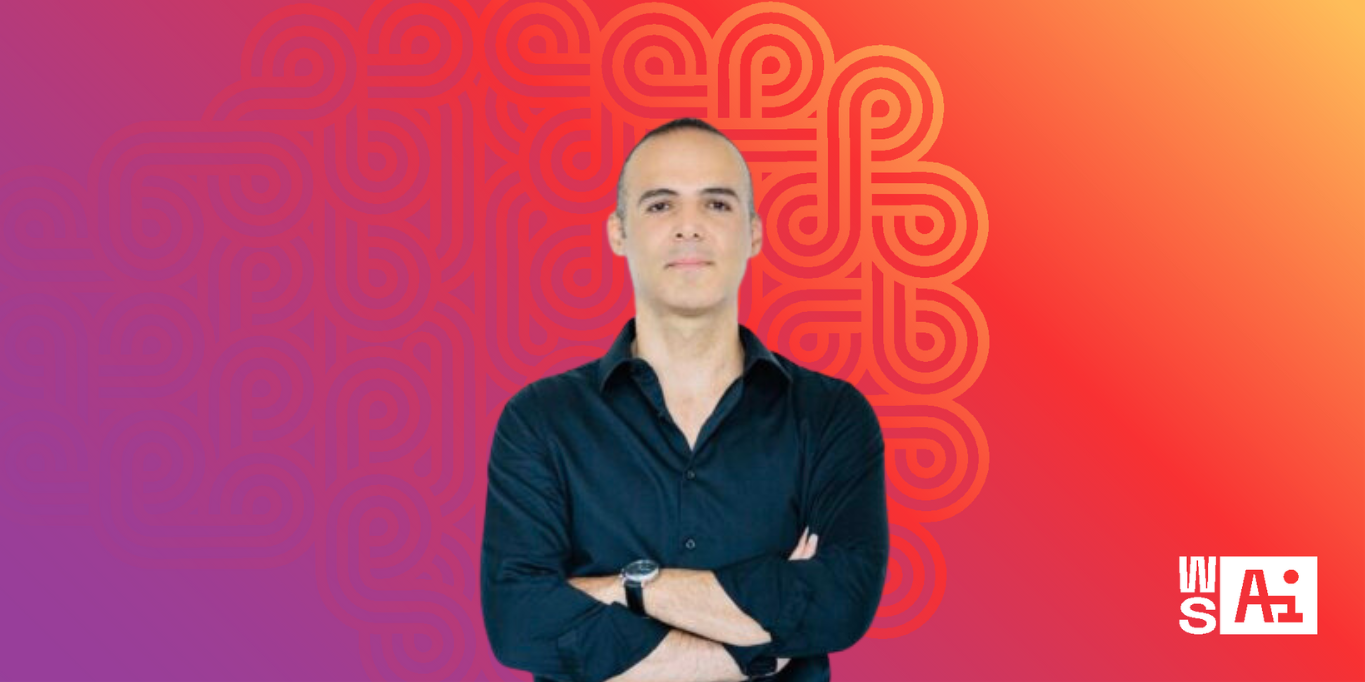 Read on to discover more about Naeem's vision for the future of AI and how he plans to make it a reality.
If you could solve any global problem in the world with AI, what would it be and why?:
Improving the abilities of individuals who have disabilities or hearing difficulties is my main objective. This can involve supplying mobility devices to those with mobility impairments or enhancing the auditory capacity of those with hearing impairments in noisy environments. Furthermore, people who seek a seamless way to communicate with their devices, where the device not only receives their instructions but also comprehends them, is another concern of mine that I would like to solve using AI.
What do you think are the 3 most important things for businesses in relation to AI at the moment?:
The first thing they should consider is to create AI models that are robust and practical for commercial use. Their AI model must be robust enough to handle the abundance of information available. Secondly, businesses should be aware that the deployment of AI models is not just about their accuracy, but also their latency. It is crucial to be able to deploy AI models with a small footprint and a limited number of parameters. Lastly, companies and businesses must be careful in controlling data accessibility and adhering to data privacy regulations when discussing data.
What do you think are the 3 most important things for humanity in relation to AI at the moment?:
In my opinion integrating AI into our daily lives is crucial to ensure that everyone has access to this technology and is aware of its capabilities so that they can incorporate it into their daily lives. Secondly, people should understand the risks associated with AI models and they need to be aware of the risks that come with its advancements, such as fake videos and data privacy concerns. It is essential to understand both the positive and negative aspects of AI and use it ethically.
Finally people should embrace AI and take advantage of its benefits. AI has the potential to revolutionize various fields. Therefore, it is crucial to use AI safely, make it trustworthy, and take advantage of its benefits while ensuring that ethical considerations are prioritized.
How do you think AI will make its biggest mark in the next 5/10/20 years?:
I believe that AI and human society will be able to form a synergistic relationship that is safe and trusted. There is no doubt that the quality of life will be improved by this, but there is also no doubt that we can achieve more if it is regulated and planned properly.
While it is true that certain manual jobs may be replaced by AI, new job opportunities will also emerge. I believe that in the coming years, AI will be implemented in diverse fields, such as healthcare and industry, and will become a ubiquitous part of daily life for even the average person.
What advice would you give to executives as they determine how best to employ AI across their business?:
It is important that they recognize the main challenges they are facing in their business. It gives you a general understanding of how AI can assist you. Moreover, they need to incorporate AI into their business model when AI is the only solution to their problems. Some problems can be solved by using off-the-shelf solutions or simple algorithms, but people misuse or use AI for tasks that don't really require AI to solve them. They could incorporate AI if they find that is the only solution to their problem, but they should know that the technology comes with its own risks. It is also important to remind them that to develop robust AI models, a lot of clean and annotated data is required.
What's driving today's progress in AI?:
AI has attracted so much attention in the private sector and in government to receive funds for research. In addition, AI is now being used in a variety of applications, such as language models, in our everyday lives. Ten years ago, we did not know that we could use AI for speech recognition, text generation, and other purposes. As a result of the fact that AI has already been implemented in several products and is working well, that also contributes to the progress of AI today.
What will take AI capabilities to the next level?:
AI should be infused with other mathematically based sciences such as pure mathematics and operational research. With the advancement of supercomputing and quantum computing, multiplication, supercomputing, computers using light, as well as other technological advancements, training and testing AI models would be accelerated in terms of computational costs, greatly affecting its development and taking it to the next level. Moreover, to improve AI, algorithms should be able to learn from diverse data sources and adapt to new situations. Additionally, researchers should develop more generalized models that can perform well across a variety of tasks and domains, as well as transfer learning and meta-learning techniques.
What 2 people to do you admire most in the world of AI in terms of their work?:
I believe that Tesla and OpenAI are the most inspiring companies in the world.
Why did you choose to present at the WSAI Series this year?:
We believe that our innovative technology can be showcased and demonstrated to a wider global audience through World Summit AI. In addition, we anticipate that we will be able to connect with like-minded professionals in the industry by attending this event. The prospect of sharing our insights and showcasing our capabilities at this prestigious event excites us.
What are your personal goals from the summit?:
To see potential partners and to spread the word about our products.
What are you most excited about taking part in the WSAI Series?:
Hearing different discussions and seeing what other startups and companies have planned for the future is a great way to gain insight in the WSAI series this year.
Global AI events calendar 2023
World Summit AI
Share your content with the World Summit AI community
Got some interesting content you want to share with our community of over 220,000 AI Brains? You can send us anything from a published piece you have written online, white paper, article or interview. Submit it here