She was a founding member of the science board at the National Counter Terrorism Center, is an advisory board member of the Allen Institute, has received the technical medal of excellence from the Central Intelligence Agency and will be covering two of the hottest topics in AI right now; Generative and Responsible AI.
Sherry Marcus, Director of Applied Science, Artificial Intelligence and Machine Learning, Amazon Web Services will take the main stage with an unmissable talk on 'From Theory to Practice: Accelerating AI/ML innovation'.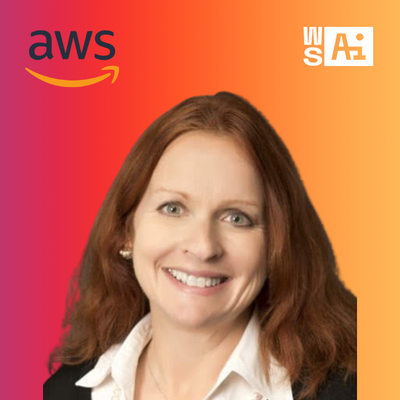 Sherry will explore key themes like the future state of generative AI, responsible AI, and the democratization of machine learning – and share what AWS have learned working hand-in-hand with organizations on a global scale to translate AI and ML from theory to practice.
There's only one way to be in the room and hear the answers.
As if this news didn't already have you racing to save your seat, for 24 hours only we are giving you an unheard of opportunity... 3 FOR 1 on the hottest ticket in AI.
Book your tickets>>
Global AI events calendar 2023
World Summit AI
Share your content with the World Summit AI community
Got some interesting content you want to share with our community of over 220,000 AI Brains? You can send us anything from a published piece you have written online, white paper, article or interview. Submit it here