World Summit AI Americas returns to Montréal, Canada, on 25th-26th March 2020, and will gather the major influencers in AI globally across business, science and technology. The full AI ecosystem will be present, including startups, academics, investors, business leaders, big tech, lawyers, government and policymakers.
The launch event in 2019 sold out completely and organisers expect the 2020 event to attract more than 1,500 attendees with over 70 industry-disrupting AI brains as speakers.
HEADLINE HIGHLIGHTS
Headliners include Celeste Kidd, Assistant Professor of Psychology, University of California, Berkeley, on 'How to Know', sharing research into the core cognitive systems people use to guide their learning about the world; Yossi Matias, Vice President, Engineering, Google on 'AI: from Social Good to Ambient Intelligence' looking at how AI can be helpful in addressing societal problems in a range of areas, with a focus on Conversational AI, and Gregory Dudek, Professor, School of Computer Science, James McGill Chair, McGill University and VP Research & Lead Samsung AI Center Montreal on 'Using robotics to better understand the natural world'.
KEY THEMES
Programming includes streams focusing on AI and Trust; Startups, Scaleups and Unicorns; Deep Dive Tech Talks; Use Cases of AI in Enterprise, and AI and Humanity. Returning will be a series of popular interactive workshops including several run by IBM and Amazon, amongst others.
AI AND TRUST
Brian Cantwell-Smith, Reid Hoffman Professor of Artificial Intelligence and the Human, University of Toronto; Tobias Rees, Founding director, Transformations of the Human Program, Berggruen Institute and Reid Hoffman Professor of Humanities, The New School; Yves Boussemart, Head of QuantumBlack Canada and AJung Moon, Assistant Professor (ECE), McGill University will discuss the increasingly important topic of "What does it take for humans to trust AI?" Dissecting hype from reality, questions of machines and consciousness, and what might happen if AI goes wrong.
GOVERNING AI
Regulation and legal complexity surrounding AI is struggling to keep pace with the evolution of AI itself. If prescriptive governance is not possible, the best solution may be to create frameworks for best practice guidance which can work for most if not all scenarios.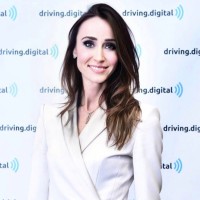 Jana Novohradska, AI Consultant to Deputy Prime Minister`s Office of Slovakia & Gender Equality Rapporteur CAHAI Council of Europe is one of the panellists dIscussing this in 'Governing AI: Putting principles into practice', a session moderated by Mina Hanna Co-Chair, IEEE-SA Global Initiative on Ethics of AI Systems' Policy Committee and Chair IEEE-USA AI & AS Policy Committee.
"Evolving AI tools are transforming the way we live. My work is focused on governing AI in order to sustain trustworthy and human-centric inclusion of AI tools into our everyday lives, not to stifle innovation or creativity. Society gets the behaviour it rewards. I would love AI to come up with a set of rules of engagement to achieve democracy, rule of law and adherence to human rights". - Jana Novohradska
ARE WE ALONE IN THE UNIVERSE?
He may only be 13 years old, but Artash Nath, Co-Founder, HotPopRobot.com is already making big waves in AI.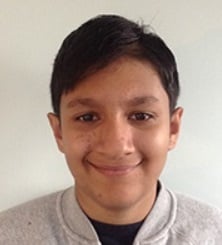 Speaking on 'Using Artificial Intelligence to predict Exoplanetary Atmospheres using data from Space Telescopes' Artash will share how using AI, in the form of a hybrid machine learning model he designed, can enable astronomers to learn more about elements and molecules present in exoplanetary atmospheres, and could eventually help answer "one of the most fundamental questions humans have been asking every time they look up in the night sky: are we alone in the universe?"
As Artash says, "Most of the challenges humanity is now facing are inter-generational, be it climate change, clean energy, antibiotic resistance or deep space exploration. To address them, we need to inspire everyone to think big and think beyond their disciplines. We must use all the intelligence, technologies, and computing power available to us to design a solution to these challenges."
"I am eager to share my work at the World Summit Americas. It will allow me to reach out to AI practitioners, policymakers and policy shapers in different sectors to generate newer ideas, collaborations and create global communities of practice around these areas."
"I am looking forward to igniting my mind" - Artash Nath
For more information and to book a ticket, visit americas.worldsummit.ai
WORLD SUMMIT AI AMERICAS
March 25-26th 2020
Palais des congrès de Montréal
Montreal, Canada
GLOBAL AI EVENTS CALENDAR

Here is your Global AI Events Calendar where you can meet the Inspired Minds community of business leaders, heads of government, policy makers, startups, investors, academics and media.
WORLD SUMMIT AI AMERICAS
March 25-26th 2020
Palais des congrès de Montréal
Montreal, Canada
INTELLIGENT HEALTH
09-10 September 2020
Basel, Switzerland
WORLD SUMMIT AI
07-08 October 2020
Amsterdam, The Netherlands
WORLD AI WEEK
05-09 October 2020
Amsterdam, The Netherlands