"AI on the Brink: Shaping the Future of Humanity," is set as the theme for this year's World Summit AI, underlining the pivotal role of artificial intelligence in shaping the future of humanity. It serves as a catalyst for advancing the AI ecosystem, driving ethical considerations, and unlocking the untapped potential of AI.
The Netherlands has won the bid to host World Summit AI in the heart of Europe in tech capital Amsterdam for three more years, solidifying its status as a technology and science epicentre. Amsterdam is swiftly ascending towards global leadership in AI, with a profound focus on health, business innovation, and ethics.
"AI is a global priority: Amsterdam is proud to host the world-leading event on artificial intelligence; World Summit AI for the seventh consecutive year" says the City of Amsterdam.
Sarah Porter, CEO and Founder of InspiredMinds and World Summit AI says: "Amsterdam has been the home of the world leading AI summit for seven years now: to renew our partnership with the city as our European host for a further three years is a huge testament to the booming tech sector in the region. World Summit AI is now the largest and the most recognised AI community globally - in a year where AI is one of the hottest topics for the future of humanity: Amsterdam in October will host world leaders discussing the future as we know it."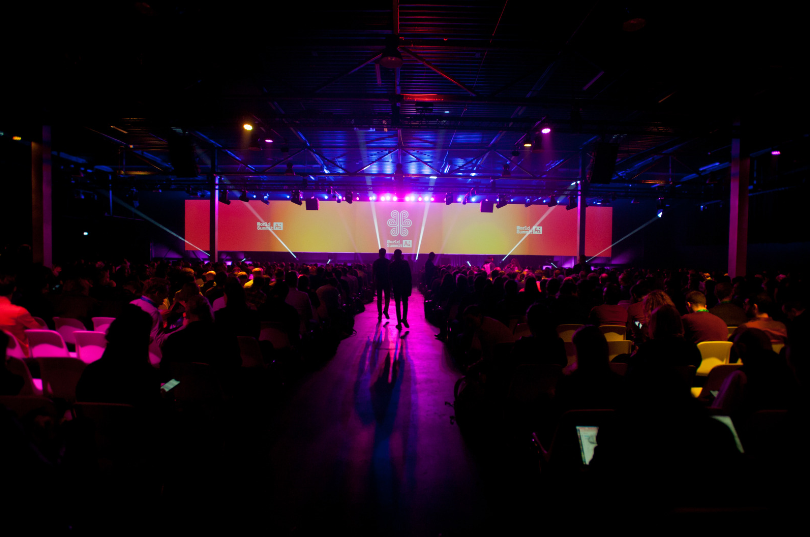 Since launching in 2017, World Summit AI has become the most important summit on the planet for the development of strategies on AI and spotlighting the worldwide applications, risks, benefits and opportunities. The summit brings together futurists, data scientists, developers, big tech, start-ups, ethical experts and scientists. World Summit AI is part of World AI Week, a series of cutting-edge business, science, tech and networking gatherings showcasing how AI is transforming business and society taking place every October in Amsterdam.
According to a recent report from MarketsandMarkets, the generative AI market is projected to grow from USD 11.3 billion in 2023 to USD 51.8 billion by 2028.
This year, the event programme will cover ground-breaking stories of AI in Action, Deep-dive Tech Talks, Moonshots, Responsible AI, the Metaverse, ChatGPT, Generative AI, AI at the Edge, Cyber Security and more across 11 tracks of content and 6 stages.
The summit hosts world leaders, pioneers and change makers. Two hundred of the world's brightest brains in AI will take to the stage. Speakers confirmed to date include Steve Chien, JPL Fellow, Senior Research Scientist, Artificial Intelligence, Autonomous Systems, NASA; Saeed Contractor, Global Head of the Intelligent Automation COE, UBER; Danijela Horak, Head of Machine Learning, BBC; Gustavo Vieira, Chief Information Officer, Vale; Divya Chander, Neuroscientist, Futurist, Physician, Consciousness Researcher; Jamie Metzl, Leading Tech Expert and Healthcare Futurist, Author of 'Hacking Darwin'.
'AI is going to be the combustion engine for all knowledge and information generation going forward' says Nina Schick, Creator, The Era of Generative AI.
"I am excited to explore the space of AI in brain mapping with the community and understand what this may imply for emergent AI and artificial general intelligence!" says Divya Chander, Neuroscientist, Futurist, Physician, Consciousness Researcher – keynote speaker this October at World Summit AI.
Global AI events calendar
World Summit AI
World Summit AI Americas
24-25 April 2024
Montréal, Canada
Share your content with the World Summit AI community
Got some interesting content you want to share with our community of over 220,000 AI Brains? You can send us anything from a published piece you have written online, white paper, article or interview. Submit it here