We're thrilled to announce that Dr Luc Julia, Chief Scientific Officer, Renault Group, will be giving an exclusive Keynote on Day 1 at World Summit AI Americas
on 19th-20th April in Montréal on the topic of ''Why Artificial intelligence doesn't exist…yet.
Dr Luc Julia was CTO and Senior Vice President of Innovation for Samsung Electronics, directed Siri at Apple, was Chief Technologist at Hewlett-Packard and co-founded a number of start-ups in Silicon Valley.
While conducting research at SRI International, he was involved in the creation of Nuance Communications, now the world leader in speech recognition.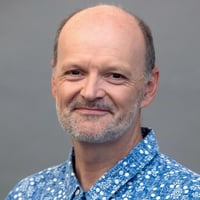 Recipient of Légion d'Honneur, the highest order of France, he is the bestselling author of the book "There is no such thing as Artificial Intelligence", holds dozens of patents and is recognized as one of the top 100 most influential French developers in the digital world.
Join Dr Luc and a fabulous line-up of some of the most thought-provoking AI pioneers across business, tech and science in Montréal this April.
Team World Summit AI
Global AI events calendar 2023
World Summit AI
Share your content with the World Summit AI community
Got some interesting content you want to share with our community of over 220,000 AI Brains?
You can send us anything from a published piece you have written online, white paper, article or interview. Submit it here