Mila - Québec Artificial Intelligence Institute, the world's largest deep learning research institute, is proud to announce its participation in World Summit AI Americas (19th – 20th April, Montréal, Canada) as content partner to the conference.
Mila will bring its academic expertise to the world-renowned AI conference, offering first-rate headliners and panels to an international audience.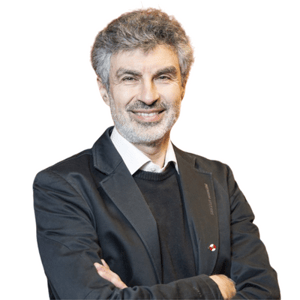 Yoshua Bengio, Mila Founder and Scientific Director and Turing prize winner, will deliver the opening remarks on the state of AI in 2023 and on the challenges and opportunities that come with a rapidly changing technological landscape.
Canada is a major global player in the field of AI research and hundreds of world-class researchers are doing ground-breaking work in Montréal while striving to fulfil social and technological needs of today and tomorrow in an ethical and responsible way.
"AI, which has been part of our daily lives for about ten years, is a technology that will be the basis of important developments for researchers, businesses and citizens in the years to come. Areas such as health, environment and education will see great advances thanks to AI. Companies, organizations and governments therefore have a responsibility to listen, invest and provide guidance around this technology and we can be proud to have here in Quebec and in Canada one of the most dynamic ecosystems in the world in this matter" Yoshua Bengio
Join Yoshua and the world's brightest AI Brains to tackle head-on the most burning AI issues and set the global AI agenda in Montréal this April.
Team World Summit AI
Global AI events calendar 2023
World Summit AI
Share your content with the World Summit AI community
Got some interesting content you want to share with our community of over 220,000 AI Brains?
You can send us anything from a published piece you have written online, white paper, article or interview. Submit it here